Digital Transformation, it is a phrase that has come to dominate LinkedIn. The incredible thing is that it is a term that encompasses so much and yet so little. At Conversion Talent, it is no surprise that we are huge supporters of the idea but at the same time it is important not to get carried away by futuristic visions that ignore the reality of today. Digital transformation should instead be viewed as a process, introducing methods that accompany existing business practices rather than condemning them to the annuls of history.
Different demographics have different purchasing habits and preferences which is why it is important for companies to offer as many different avenues as possible to their customers. This is where omnichannel experience comes in. The ability to seamlessly blend past, present and future trends is key to offering customers the greatest possible experience.
Kilian Wagner (CEO and Founder of Viu) summarised this point extremely well when arguing that for many products, people are simply not comfortable yet transferring to a totally online experience with a company. He cites his own industry (eyewear) where he states that 94% of prescription glasses are still bought in brick and mortar stores rather than online. This shows that for many people, technology is simply not at a point yet where they can trust making this type of purchase decision online.
The implementation of augmented reality may shift this trend but Wagner's example highlights the necessity for omnichannel experience, allowing for digital and more traditional channels to work hand in hand. Top brands are investing in omnichannel as a crucial way in which to bring together the efforts of different departments from both front and back offices. Taking this holistic view allows companies to have a far better idea of how customers interact with their brand which in turn allows for more intelligent business solutions.
Here are three examples of brands that are harmonising their capabilities to afford their customers the greatest possible flexibility in the way they choose to interact with a brand.
Carrefour
The iconic French supermarket chain embarked on a three year process to adapt to challenges presented by digitalisation. Under the leadership of CIO Renaud de Barbuat, the company has made considerable strides in improving the overall experience for their customers.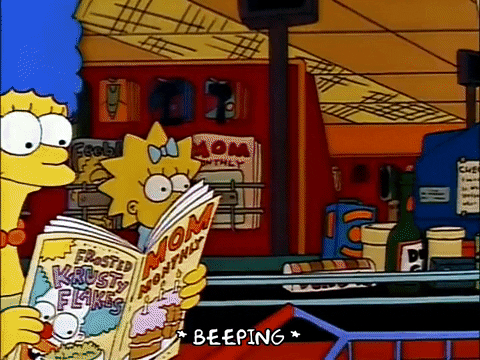 Upon joining in 2015, Barbuat stated that "The company has under-invested in IT in the past. I've been given the opportunity to turn that situation around and to accelerate digital change."
Adopting an omnichannel strategy has helped the company to interact with shoppers in more personalised and meaningful ways whereby they are able to offer increasing amount of services and deals tailored to individuals and locations as a whole. These may include click and collect, home delivery, discounts, coupons, the possibilities are endless as the company begins to work as increasingly cohesive unit with a greater understanding of both the offline and online needs of customers. Meeting these needs is crucial in ensuring that shoppers return to the store time and time again rather the switching to a rival in what is a very competitive market.
Godiva
Competing in the global confectionary business is an enormous challenge due to the vast resources being deployed by some of the world's largest companies such as Nestle and Kraft. However, Belgian chocolatier Godiva has used omnichannel strategy to ensure that it is more than up for the task of maintaining its status as one of the world's leading chocolate brands.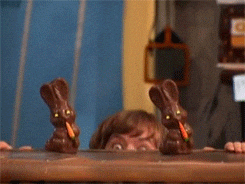 The company endured a torrid time originally with its first steps into the world of Ecommerce but has turned its fortunes around with a host of changes including greater levels of personalisation on their website based around customer search habits, a mobile loyalty program the keeps customers returning to their physical stores with special offers and free chocolate. Further to this, the company has invested in improving the level of corporate personalisation available online helping them to gain a substantial foothold in the corporate gifting market.
The combination of beautiful physical stores, pop-up events around target markets and an equally luxury online experience has helped the company to increase its online conversion rates by 24%.
Amazon
It can often seem like it is impossible to write an article about cutting edge practices within digital transformation without mentioning Jeff Bezos' seemingly unstoppable e-commerce machine. Their ability to enter into new industries and leave long-established brands straggling behind has been quite incredible. It is often hard to think of a product where Amazon wouldn't be one of your top choice online purchasing options, showing how they have truly cracked the code when it comes to the world of online shopping.
However, in true Amazon style, they have not rested on their laurels. Instead they are striving to give the brand a greater offline presence by investing in good old fashioned bricks and mortar. Amazon has realised the power of using a more traditional channels to bring customers deeper into its all encompassing universe.
There is a certain beauty to seeing the company that brought us the Kindle e-reader revert to book stores to expand their influence and bring them closer to their customer base. Books within these stores are cheaper depending on whether a customer is a member of their Prime service or not. The stores also act as a social hangout in which people are able to browse and interact with the latest offerings from the company from Echo speakers to Fire tablets.
Book stores are but a drop in the ocean of Amazon's omnichannel ability. The takeover of Whole Foods Market in 2017 gave the company a real foothold in the grocery sector in both North America and Europe whilst simultaneously showing that the company understands the importance of not ignoring the offline world.
Banking on an entire shift to an online economy is naive as the general population still cherishes the offline experience. Customers still view offline and online as two different channels but technology will help to merge these two worlds creating an overall better experience for the customer as is being shown with Amazon's cashless supermarket trial in Seattle.
Success here will lay the foundations for Prime membership, the Whole Foods Market takeover and other Amazon products to come together creating the highest quality experience for a customer.
If recent history is anything to go by, where Amazon goes, others will follow. Omnichannel experience will truly grow to become a key feature in the arsenal of companies wanting to market to the 21st century consumer.